Where do you really want to go today...
Click on the WindowsXP button.
When you get fed up, just leave your mouse
alone for a few seconds and we'll suggest
which button you should click instead.
You can also move the Linux image around if you want to.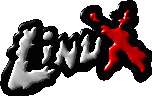 Avoid the Gates of Hell. Use Linux.
---
Last Modified: 23-Jun-2006 05:11pm